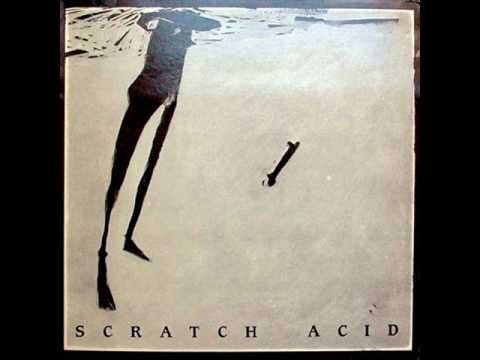 3 tags
Halcyon Days is the latest release from Savaran/Mark Walters – a musician who manages the impressive combination of being Welsh, very talented, and an extremely nice guy all at once. The seven-track EP is mastered by Wil Bolton and dedicated to Mark's late dog Tess, a clearly beloved companion. In Mark's words: "The Halcyon Days tracks evolved over five months between November 2012 and March...
2 tags
A rare work plug: the artist Christo (of Christo and Jeanne-Claude fame) has unveiled his first work since the death of his wife. The installation is titled "Big Air Package." I wrote about it here
1 tag
2 tags
Jonathon Keats is an artist, writer and experimental philosopher previously behind such endeavors as the opening of a porn theater for plants and the application of string theory to real estate development, in order to buy and sell properties extra-dimensionally. In his new project, Keats purports to offer the general public the chance to see, and perhaps own, his yeast-based "clones" of...
Twice Removed Records is an independent record label based in Perth, Australia which releases varying styles of underground music which fall broadly under the ambient/drone/noise genres and has thus far been responsible for some releases from artists like Listening Mirror, Bengalfuel and Cycle~ 440. Label boss Gavin sent some recent releases my way and so here are some hastily jotted down...
2 tags
2 tags
My friend (and onetime collaborator) Leonardo Rosado recently returned from a work related trip to find that his home had been broken into and burgled. In addition to the obvious invasion of privacy and the loss of several expensive items, Leonardo lost his main music computer from which he both creates his own music and runs his labels.  In the hope of raising some extra funds to buy a...
2 tags
1 tag
1 tag
Last week I bought a thirty one year old Volkswagen T25 Danbury camper van as an early birthday present to myself and the last few days have consisted of myself and Hannah cleaning it up, with some minor mechanical maintenance courtesy of my dad. In all, it's in great shape and though the 2 litre aircooled petrol engine isn't exactly economical, it is a lot of fun and seems very...
1 tag
2 tags
I was fortunate to receive a copy of Marcus Fischer's latest solo release Collected Dust a couple of months ago and thought it was high time I shared some thoughts about it. For those not familiar with Marcus, he's a Portland based experimental artist who produces all kinds of fantastic work, such as these prints and guitar picks in addition to a prolific musical output which includes...
1 tag
I've had a very busy few months and haven't really felt the inclination to write any new music for a while but that's finally beginning to change and I'm starting the creative process again, carrying my field recording equipment when I go anywhere interesting and slowly setting up my home studio upstairs, while adding a little extra gear too for good measure. I hope to...
I recently reviewed an album by Matthew Shaw, called Lanreath. Named after the Cornish village, the 45 minute longform piece was a welcome respite from a backlog of work and cold Welsh winter weather. Read the review here: http://www.fluid-radio.co.uk/2012/01/matthew-shaw-lanreath/
1 tag
I'm a little late as it was released on Christmas day, but this release called For The Tired and Ill At Ease from Dan Crossley's new label Fac-ture is well worth mentioning. The album is by John McCaffrey of Part Timer fame, appearing here as Scissors And Sellotape and it promises to be amazing.  If you're at all familiar with Dan and his wife Jess' work on Fluid Radio and...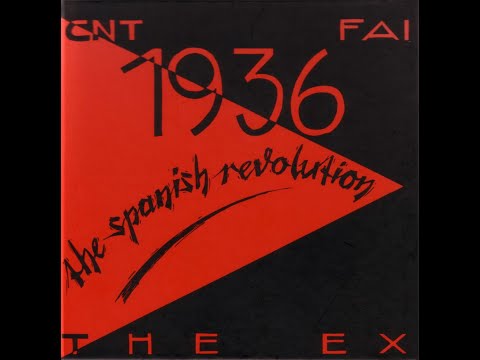 I thought that as a music reviewer, I should probably do the obligatory favourite ten releases of the year post and so here it is. Rather than spend much time over it, I simply chose these off the top of my head, not in order. I guarantee I have forgotten at least one important favourite… Field Rotation - Acoustic Tales Kogumaza - s/t Pillowdiver - Elliott, Lou & Bill Loscil -...
1 tag
Another Day The Same is now available for free download - for as long as my Bandcamp credits last anyway: http://adamawilliams.bandcamp.com 
2 tags
I've recently begun writing for Apple Magazine, a new digital magazine which is released weekly through Zinio and, soon, the iOS Newsstand.  We're already on the second issue with the third about to be out any day now. You can buy one issue or get a subscription to the magazine here or just look on Zinio. 
3 tags
For the past couple of months I've been part of a team of folks designing and testing a Mac OS X audio application for a software development company called Shedworx. It's called Music Converter Pro and is designed to convert all kinds of audio files easily and quickly. There's a free version too, both up on the Mac App Store: Music Converter Pro Music Converter My role...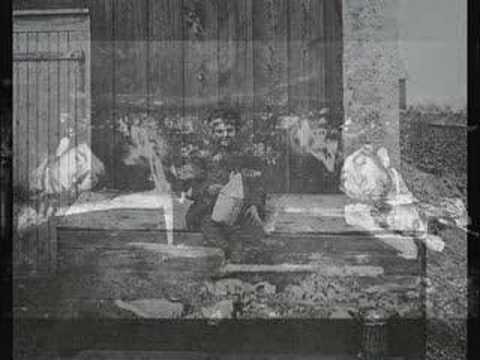 3 tags
The Outpost Radio Show is curated by a friend, Bryan Ruhe and regularly features some great music by all kinds of experimental artists. Bryan recently featured one of my tracks in a mix he did for the show, click here to listen.
2 tags
Pillowdiver is the solo experimental music project of Berlin-based René Margraff. René is also half of the excellent duo Two People In A Room, who's cassette tape release Wrapped In Plastic I covered on Fluid Radio here and enjoyed very much, so I was pleased to hear his latest effort. This Pillowdiver offering is a 3"CD called Elliott, Lou & Bill and it is made available on...
3 tags
Elliott, Lou & Bill is out now!
pillowdiver: The "Elliott, Lou & Bill" ep has just been released by Twisted Tree Line. You can buy it here. I won't have copies for sale but if it should sell out I plan to offer a digital release unless it is everywhere on the interwebz then anyway. (If you are an interested writer, please get in touch.)
3 tags
Future Sequence released a great new compilation today to celebrate a year of the website and I'm on it amongst 41 other artists, many of them good friends.  It's a really impressive tracklist featuring folks like Isnaj Dui, Zvuku, Damian Valles, Kyle Bobby Dunn, Western Standards, Savaran, Benjamin Dauer, Witxes, Antonymes and more. Go check it out and download for free here  
3 tags
I've been procrastinating for months but am now getting somewhat serious about working on my next release, On Recovery. It was originally put together with vague ideas of doing a 10" in mind, but I've been so slow to contact anyone about putting it out that I might make a full length album, or just do a CD EP… Anyway, here's the thing so far on SoundCloud: On...
3 tags
3 tags
I recently wrote an editorial for Owni which concerns the unrest seen in the UK riots and the authorities casually discussing whether they should seize control of popular social networks should future unrest occur.  The recent unrest seen in England has once again highlighted the terrible inequality of those living in conditions of poverty within one of the richest and most powerful countries...
2 tags
Adam A Williams
twilightsoundscapes: Connect: Tumblr: http://adamawilliams.tumblr.com/ Discogs: http://www.discogs.com/artist/Adam%20Williams%20%284%29 Twitter: http://twitter.com/#!/admwllms Listen: Soundcloud: http://soundcloud.com/adamawilliams Buy: Bandcamp: http://adamawilliams.bandcamp.com/ Norman Records: http://www.normanrecords.com/artists/23011-adam-a-williams Stashed Goods:...
3 tags
I recently took part in a compilation called Burning Palms for Kate Carr's Flaming Pines label, based in Australia. It's a really nice collection of artists including my friend Mark/Savaran, Hibernate label mate Sublamp, Kate herself and more. It's mastered by Taylor Deupree of 12k. The compilation is a free download and can be grabbed here here's the release notes; ...
3 tags
Just a quick follow-up to a previously posted...
2 tags
In addition to all the other writing I'm doing at the moment for Mac.Appstorm, iPad.Appstorm and Fluid Radio (click on the links to see my published articles) I've recently started contributing to Make Tech Easier. Here's a couple of recently published articles; Speed Up Your MacBook With A 7,200 RPM Drive Some OSX Lion Issues & How To Fix Them
4 tags
Another Day The Same was recently given a video review on Was Ist Das? I've longed loved the site's quirky and unique style so it really made my day to see Ned covering the EP and hearing his thoughts on it. Watch the video review here
2 tags
3 tags
Excuse the posting of such a rough and unfinished...
3 tags
I thought I might share this article I recently wrote for Mac.Appstorm on how to make an OS X Lion Boot DVD, or hard drive boot disc. Though it's not included in the article yet, I've since learned that you can still make one even if you've already installed Lion - all you need to do is go on the Mac App Store and option-click purchases, option-click Lion, then option-click...
6 tags
Another Day The Same is out now. As is usual with Hibernate's Postcard series, it's selling pretty quickly and there's only a few copies left. There's still some at Stashed Goods and Norman Records however, in addition to being available digitally via my Bandcamp page. Here's the links in full: Hibernate Recordings Stashed Goods Norman Records Adam A Williams...
3 tags
Szymon Kaliski is an experimental musician/composer from Poland. I first came across Szymon's work when writing about his debut album, Out Of Forgetting for Fluid Radio. I wrote the review while hurtling down the road in a Golf GTi over the Pyrenees as I took part in a 36 hour roadtrip from North Wales to Spain. Despite the far from ideal setting, engine noise and general discomfort of travel,...
The first review of Another Day The Same is up! On Fluid Radio: "Another Day the Same" by Adam A Williams is the next installment for the Hibernate Recordings Postcard Series. Williams presents an album that offers up a mixture of drone and minimal compositions through the process of electronics and piano. However, Williams' piano driven works are of such a high caliber that it makes for a...
3 tags
1 tag
I've never felt that I had a satisfactory understanding of Marx's Capital. Though I knew the basics and could explain what it is in a simple fashion, I've never felt like I've got it in any significant sense. After stumbling into David Harvey's excellent 'Reading Capital' lectures however and giving Vol. 1 another read through, I think I've finally...
3 tags
1 tag
Tobias Reber is an experimental musician from Bern, Switzerland. Highly active in the electronic/experimental music scene, Tobias first began playing music on guitar before switching over to laptop and touch guitar, composing with various sound sources and utilising software like Max/MSP to create unusual sounds. I recently reviewed his debut full length solo release, Backup Aura over at Future...